Summer 2012 hair trends...
I'm just loving the braids this summer.
My hair is pretty straight, so with this look I can create the curly, messy (yet cute) look without having to put any curls into my hair! Plus the romantic feeling of the braids are working for me too.
What are some of this summer trends that you really love?
This is a cute and easy one, just a side sweep with the rest hanging loose.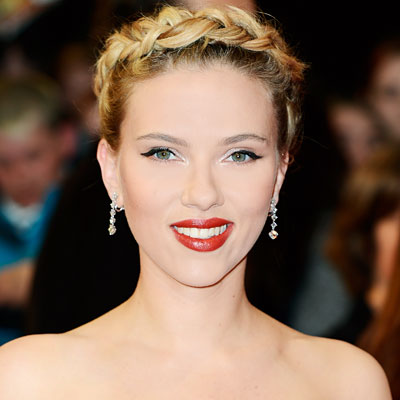 Scarlet looks lovely with the braid over her head.
I really adore this one, the messy feeling makes it feel softer and more romantic...
Another lovely pick. The braid comes from one side, all the way over to the other side into a back bun.